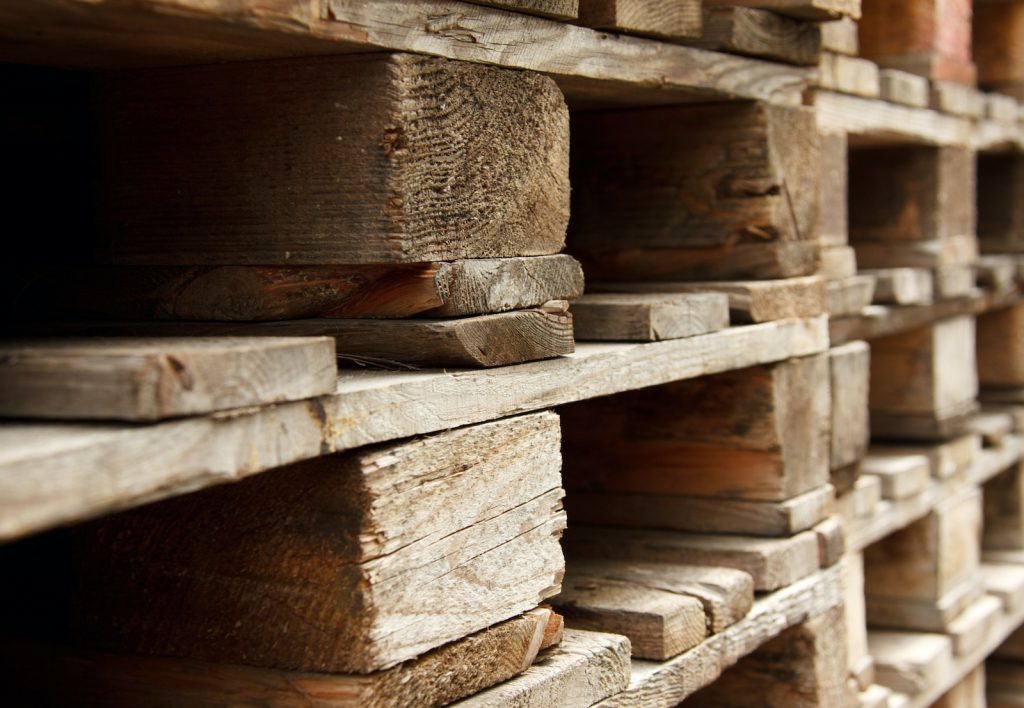 New & Used Wooden Pallets For Sale
Standard UK Pallets, Euro Pallets, ISPM 15 Heat Treated Pallets & Custom Pallets Available
New & Used Pallets for Sale in Coventry
Welcome to the Pallets for Sale (Pallets4sale) website: Where you can buy used wooden pallets in large quantities or as single pallets.
We are based in Coventry & sell both standard U.K. wooden pallets or Euro pallets. We also sell a wide range of plastic pallets with various footprints.
Our location just off junction 3 of the M6 Motorway near Bayton Road Industrial Estate, provides easy access for anybody collecting pallets and gives us easy access to the motorway network for those requiring fast delivery of pallets across the U.K.
Simply contact us to place your order and we will advise when & where you can collect your pallet order. Or alternatively quick delivery can be arranged locally throughout Coventry, Birmingham, Leicester or even nationally if required.
Local Used Wooden Pallet Deliveries
Pallets for Sale Birmingham. Our Birmingham used pallet deliveries can be arranged at a time that suits you but we generally have scheduled drops on Wednesdays.
Pallets for Sale Leicester. Our Leicester used pallet deliveries can also be arranged at a time that suits you but our regular delivery day for Leicester is Tuesday.
Pallets for Sale Coventry. Our Coventry used pallet deliveries are available quickly at almost any time of the day.
Pallets for Sale Nottingham. Our Nottingham used pallet deliveries can be organised at a time to suit clients with scheduled drops on Mondays.
Pallets for Sale Derby. Our Derby used pallet deliveries can be arranged as a direct delivery at a convenient time on any day or as part of our scheduled Derby drops on Mondays.
Pallets for Sale Solihull. Our Solihull used pallet deliveries can easily be arranged for a time and day that suits but we do provide scheduled drops of pallets in Solihull itself, Sheldon & Shirley on Thursdays.
Local Pallet Collection Service
We offer a same day pallet collection service in Coventry, Nuneaton, Rugby, Leamington, Warwick, Birmingham & Leicester. Our used pallet collections are normally undertaken on weekdays but can sometimes be arranged for weekends if Saturday or Sunday pallet collection is the only option.
Cheapest Wooden Pallets
Our cheapest wooden pallets are generally light duty U.K. standard pallets & light duty Euro pallets — but cheap pallets with non standard bases or footprints are available & can be ideal for garden projects such as compost bins or making furniture.
Simply let us know when calling whether you need light or heavy duty pallets for transporting goods or light duty pallets for other projects. Free pallets are also available at our Coventry distribution centre when they're beyond economical repair.
Contact us for more information on buying or selling second hand wooden pallets, brand new heat treated wooden pallets, custom made wooden pallets or plastic pallets. We can often collect quickly for those with pallets that are causing an obstruction or a fire hazard that insureres have instructed a client to remove.