Buy New or Used CP or Chemical Pallets
CP or Chemical Pallets Supplied & Delivered Nationwide
Chemical Pallets (often referred to as CP Pallets) are a range of industrial pallets originally developed for use by organisations in the chemical & plastic industries. They are available in various styles for a range of applications.
We can usually supply the full range of used CP or Chemical Pallets to clients in Birmingham, Coventry, Leicester, Nottingham & Derby on a same day basis — but we can of course also service clients needing Chemical Pallets throughout the U.K. including London, Manchester or U.K. wide on a next day or scheduled delivery service.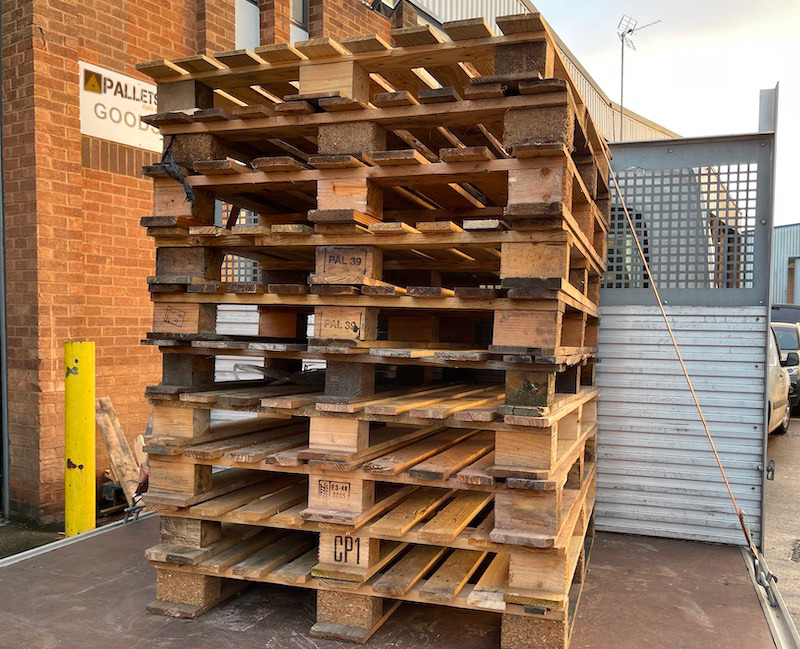 Chemical Pallet or CP size & use guide:
CP1 Pallet 1000 × 1200 mm – sacks, cartons, FIBC, big bags, super sacks, flexible intermediate bulk containers
CP2 Pallet 800 × 1200 mm – boxes, fiber drums, canisters
CP3 Pallet 1140 × 1140 mm – barrels, big bags, super sacks, FIBC, flexible intermediate bulk containers, octabins
CP4 Pallet 1100 × 1300 mm – sacks
CP5 Pallet 760 × 1140 mm – cartons
CP6 Pallet 1200 × 1000 mm – sacks
CP7 Pallet 1300 × 1100 mm – sacks
CP8 Pallet 1140 × 1140 mm – octabins with bottom drains
CP9 Pallet 1140 × 1140 mm – drums, FIBC, big bags, super sacks, flexible intermediate bulk containers, octabins
New CP or Chemical Pallets can be manufactured quickly in our Midlands workshops when necessary. Simply call or email with your requirements and a member of our team will be delighted to help with new or used CP1 pallets, CP2 pallets, CP3 pallets, CP4 pallets, CP5 pallets, CP6 pallets, CP7 pallets, CP8 pallets or CP9 pallets and also advise on delivery options to Coventry, Birmingham or elsewhere. 
In addition to supplying specialist Chemical Pallets we also offer a huge range of other used non-standard pallets, as well as quality standard UK & Euro pallets. We supply many pallets on a same day service to customers in the Midlands with next day delivery offered to clients across the United Kingdom.
Information about used open Euro pallets & standard pallets is available here
For customers requiring custom made wooden crates & shipping cases more info can be obtained here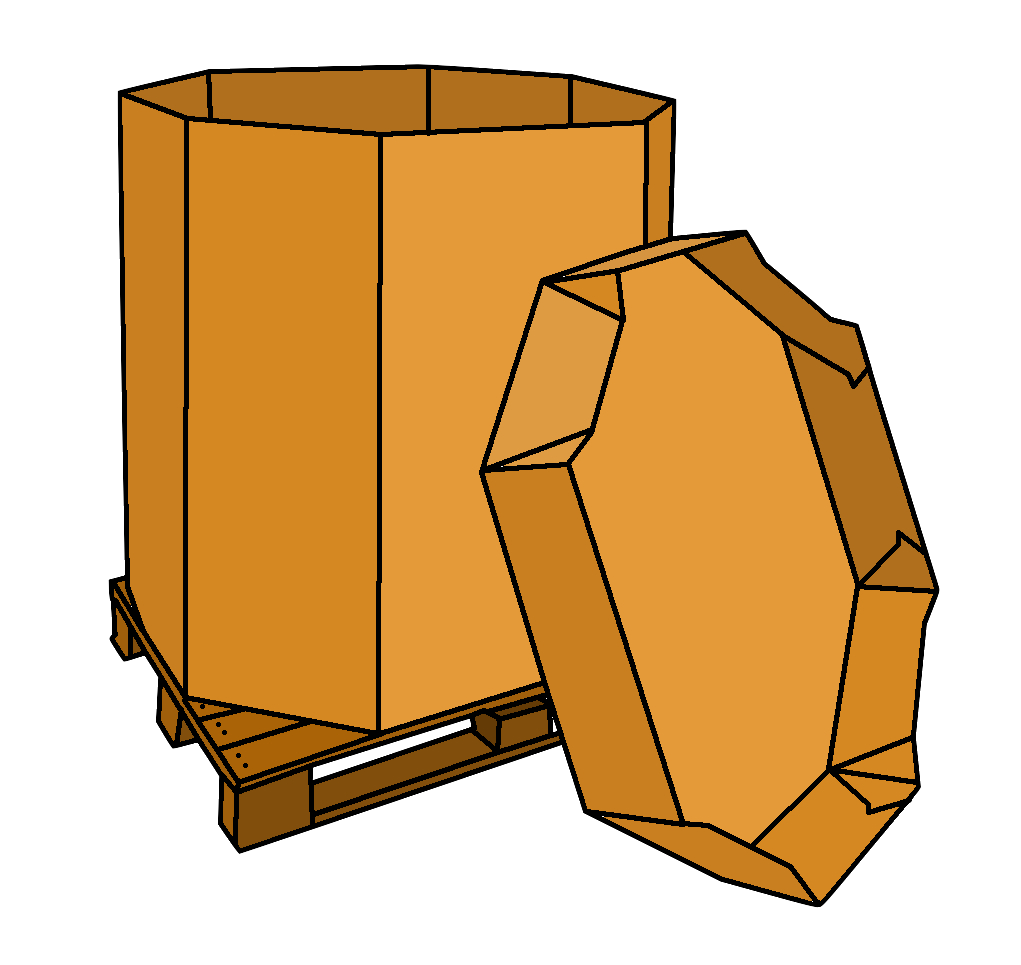 Reduce your labour and shipping costs with our Octabins
Octabin intermediate bulk containers offer a cost-effective packing alternative to transporting many products in sacks or smaller containers. Manufactured in the U.K. from an extremely strong octagonal sleeve in either triple or double-wall corrugated cardboard, with a separate cap and a bottom, they can handle goods weighing up to a maximum of 1,250kg, stacked one on one (1:1). They are ideal in helping to optimise your product transportation & handling by providing easy access to goods and also reducing your packaging material requirements, labour and shipping costs.
Our Octabins are designed for domestic U.K. and export use and are typically produced to suit 1140 mm x 1140 mm or 1200 mm x 1000 mm pallets but can also be produced to suit all standard sizes of chemical pallets or custom made for any other size you need. Octabins can also be supplied with promotional printing if needed to help you promote your brand.