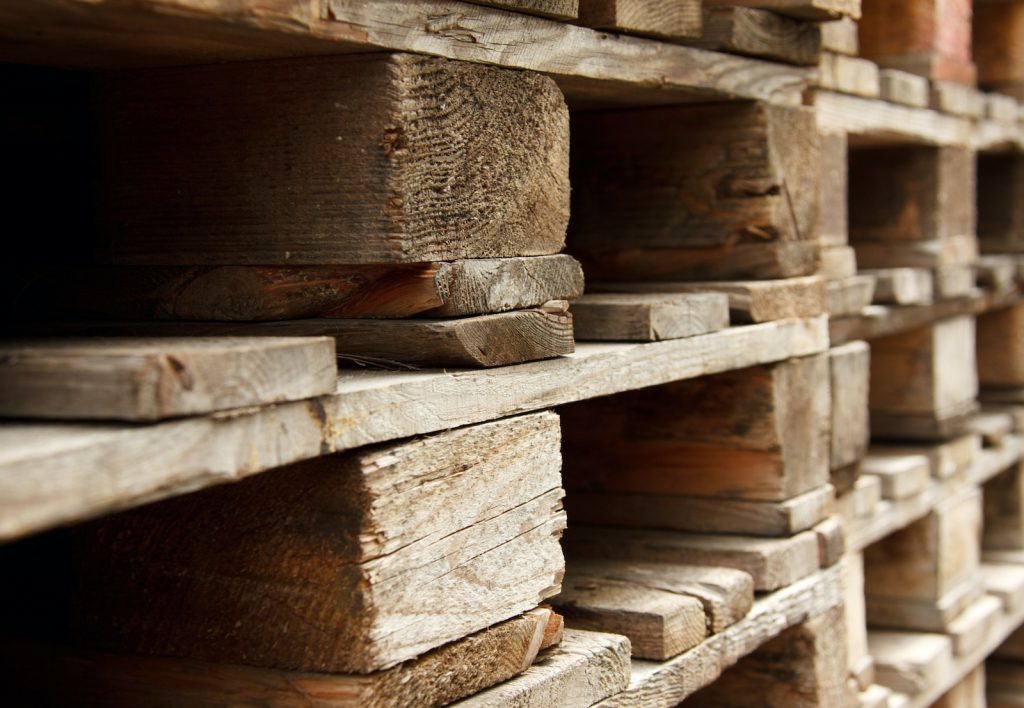 Buy Used Wooden Pallets
Used Standard & Euro Pallets Available
Used Wooden Pallets For Sale in Coventry
We refurbish, recycle & sell used wooden pallets to businesses across the United Kingdom from our base in Coventry.
Customers in Coventry, Rugby, Leamington, Warwick, Birmingham, Solihull, Leicester & Hinckley can easily collect their wooden pallets in person from our pallet distribution centre near J3 of the M6 Motorway. Other clients can benefit from fast delivery to all parts of the country with same day deliveries often available for clients needing to source pallets urgently.
Standard & Euro Used Wooden Pallets For Sale
We normally have large quantities of used standard U.K. sized pallets & Euro pallets ready for immediate dispatch. Many of our used or second hand pallets are ISPM 15 heat treated pallets with two-way or four-way entry. We don't just sell standard pallets & Euro pallets, so if you have a long item to palletise we often have double Euro pallets & double standard pallets available which may be the ideal solution for your particular goods. See also CP or Chemical Pallets.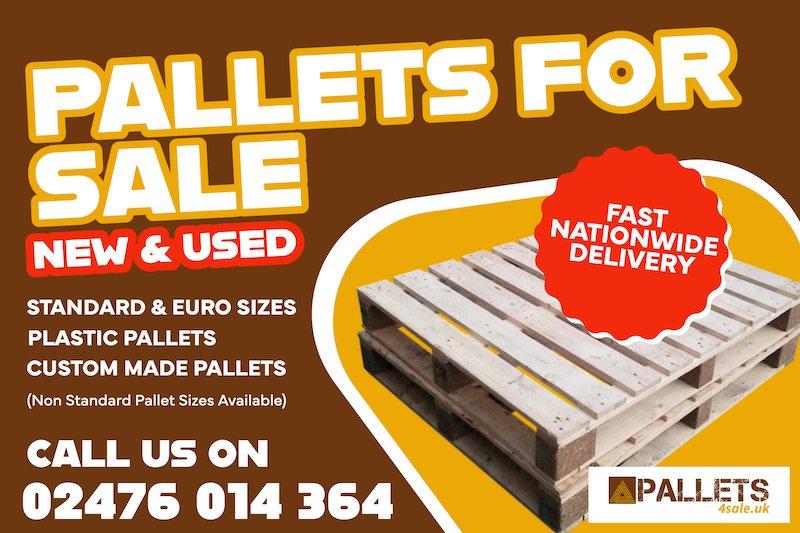 For information about the pre-owned wooden pallets we have available, simply pick up the phone during normal working hours & a member of our friendly team will be happy to advise on buying any of our used pallets.
We can deliver nationwide or if preferred companies across the Midlands can collect their pallets from us between 8.30am & 5.30pm Mon-Fri
In addition to offering used wooden pallets, we can also manufacture bespoke pallets for the exact size and weight of the goods being shipped. Or if your goods need crating you may wish to visit Defenda Crates for a custom made shipping crate or case.
Refurbished Pallets In A Range Of Sizes To Suit Your Shipments
We hold large numbers of heavy duty heat treated & EPAL stamped ISPM 15 Euro pallets at our Coventry & Warwickshire storage centres along with heat treated ISPM15 standard U.K. pallets. Half Euro pallets, double Euro pallets and double standard pallets are also usually available along with oversized pallets in various other sizes, including: used 1200mm x 1200mm pallets, used 1400mm x 1400mm pallets & a range of used plastic pallets.
Specialist pallets such as shock absorbent pallets are sometimes available too. Check our used shock pallets here.